The Ghana School Feeding Program (GSFP) in collaboration with the Ministry of Gender, Children and Social Protection (MoGCSP), Ministry of Education, Ministry of Finance and the Ministry of Health has started the distribution of One Hot Nutritious Meal to all final year JHS students in both public and private schools.
This is in line with the President's directives contained in his Number 17 address to the nation on measures taken against the spread of coronavirus.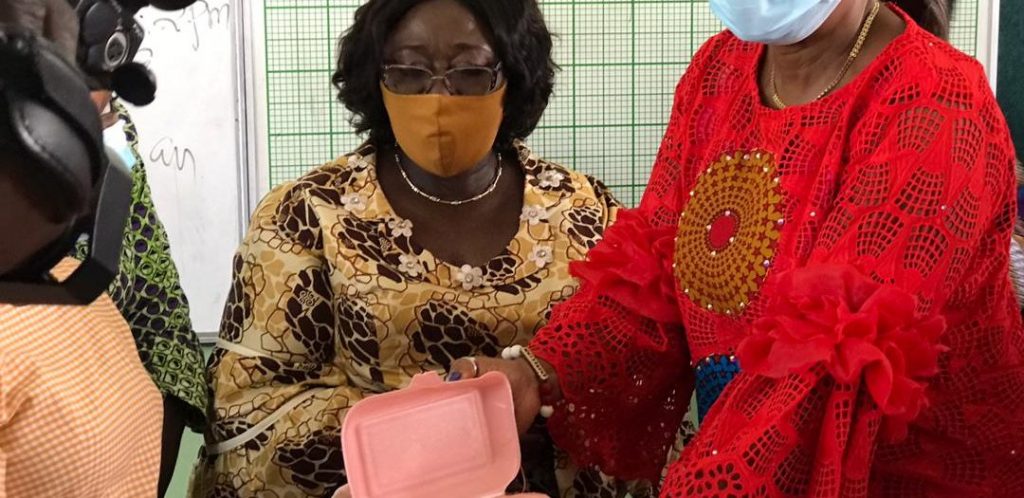 The initiative is also aimed at ensuring full observance of the COVID-19 safety protocol.
The stop gap intervention which commenced on 24th August will feed 584,000 students and 146,000 staff in 17,440 Junior High public and private schools nationwide will end 18 September 2020.
MENU AND MODE OF FOOD DISTRIBUTION
The menu comes in different Varieties and in accordance with the availability of food items in the various MMDAs so that beneficiaries get the needed nutritional value to boost their health status. Additionally, food would be in take-away pack No.4. with 1 sachet of water, spoon and tissue put in a takeaway rubber per child.
As part of Covid-19 protocols the Ghana Education Service (GES) has provided hand and soap washing facilities to all schools. GSFP caterers have also been sensitized on handwashing and use of face masks, sanitizers and hand gloves
Thus, in order to strictly adhere to these hygiene protocols; caterers are required to provide trash bags for children to put used packs in. Again, caterers would arrange with cleaners at the various feeding centre schools to dispose off trash bags after meals.
MONITORING
The initiative is being monitored by teams from the Office of the President, Ministry of Gender, Children and Social Protection, Ministry of Health, Ministry of Finance, Ministry of Education, Regional Ministers, GES district directors, GSFP staff in all Regions and districts and headed by the Minister of Gender, Children and Social Protection